Federation of Parents and Citizens Associations
of
New South Wales
2020 Conference and Awards Dinner
Dubbo 28 & 29 February 2020
Conference Costs:
Friday, Saturday and Awards Dinner – $120.00

Friday and Saturday – $60.00

Friday Only –  $40.00

Saturday Only – $40.00

Awards Dinner Only – $100.00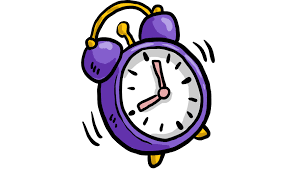 What makes Your P&C Association Tick?
Conference Purpose
P&C Federation's 2020 Conference is being hosted in Dubbo NSW and is for member P&C Associations across New South Wales to attend and participate in, regardless of geographic location.
Member P&C Association are being invited to send 2 representatives from their P&C Association to attend the conference to gather information, knowledge and resources. These representative then take back what they have learnt to their P&C Association, so they maybe better informed in relation to educational matters and provision of support for their students and school community. Invitations have been extended to over 1,800 of our member P&C Associations.  If your school is located outside of the 200 klms radius from the conference location and you are attending both days and the Awards Dinner as a representative of your P&C Association, P&C Federation will assist financial P&C Associations up to the amount of $500 in total for travel and accommodation. Eligibility for reimbursement must be supported by receipts after the event as well as being in attendance for all business sessions.
P&C Federation conference dinner is the opportunity to acknowledge and celebrate P&C volunteers across New South Wales.
Please Note: The Awards Dinner Dress Code is Cocktail
Member P&C Associations across New South Wales have been invited to nominate a volunteer they feel deserves the title of NSW P&C Volunteer of the Year 2019. A finalist will be chosen from each of the 16 electorates. Each finalist chosen, and their guest will be able to attend the 2-day conference including the awards dinner on Friday 28th February 2020, where the P&C Volunteer of the Year will be announced. Travel, accommodation and meals costs will be covered for Finalists and their guest. This announcement will be timely with NSW P&C Day itself being celebrated on Wednesday 4 March 2020.
P&C Federation 2020 Conference is being hosted over 2 days, Friday 28th & Saturday 29th February 2020, at the Dubbo Regional Theatre and Convention Centre -155 Darling Street  Dubbo, NSW 2830
This is a great opportunity to promote for your business and/or organisation to P&C Associations across NSW.
For Information regarding being an exhibitor and/or Sponsor for P&C Federation 2020 Conference, click on the tabs below.
Contact Debbie via email: events@pandc.org.au or Phone: 1300 885 982 (Tues – Thurs) option 3