Nominate someone your P&C Association believes is deserving of this title
P&C Federation's 2020 Conference will be hosted in Dubbo at Dubbo Regional Theatre and Convention Centre – 155 Darling Street, Dubbo on Friday 28 & Saturday 29 February 2020, with the awards dinner being hosted on Friday evening. 
Every year on the first Wednesday in March National P&C day is celebrated. This is a great time to acknowledge the efforts of those parents, care givers and citizens who so generously volunteer their time for their school community and its students. Therefore P&C Federation's 2020 conference is a wonderful opportunity to acknowledge and celebrate these efforts.
P&C Federation invites all affiliate P&C Associations across NSW to nominate a candidate for "NSW P&C Volunteer of the Year 2019". A finalist will be chosen from each of the 16 electorates with the ultimate winner of the title announced at the P&C Federation 2020 Conference Awards Dinner on Friday 28 February 2020.    
Awards Dinner Dress Code: Cocktail
Each finalist will receive 2 tickets to attend the 2 day conference, awards dinner, accommodation and breakfast. Finalists living more than 200 km from the  conference venue will receive assistance with travel.
Submitting a NSW P&C Volunteer of the Year 2019 Nomination
To submit a a nomination please complete the nomination form and ensure all criteria is addressed and provided.
P&C Association must be a financial member at the time of the nomination and the Awards Presentation dinner on the Friday 28 February 2020.

Nomination to be a decision of the P&C Association members.

President to sign off that the person nominated was the choice of the P&C Association

(Please provide your P&C Association meeting minutes reflecting a carried motion, verifying the nomination ).

The period in which the volunteer is being nominated for, falls within the period of 1 January 2019 and 29 November 2019

(Please note due to the limited timeline and the upcoming Christmas break the period has been shortened)

Explain in 300 words or less the reason this person is being nominated.

Nominations for NSW P&C Volunteer of the Year 2019 close 5:00 pm Friday 29 November 2019
Judging will take place at Federation of Parents and Citizens Associations of New South Wales, Head Office. The judging will be carried out by 3 independent judges and decisions are final. All those nominated will be informed of the outcome following the chosen finalists and their P&C president being notified.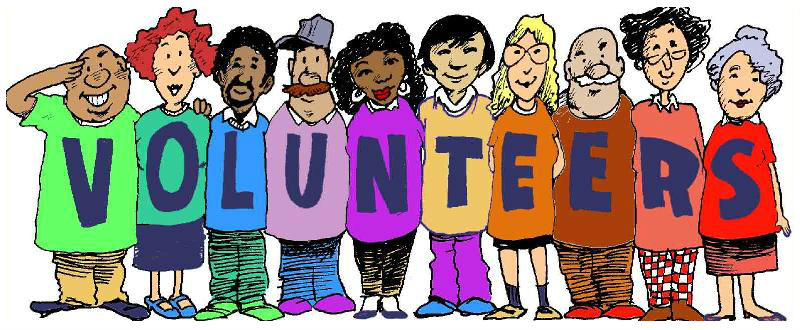 P&C Association's Can't Work

Without Them!
Submit your P&C Associations Nomination click here