Federation of Parents and Citizens Associations of New South Wales
2019 Conference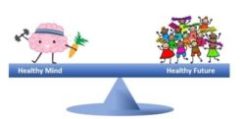 Federation of Parents and Citizens Associations of New South Wales is commonly known as "P&C Federation" established in 1922 and incorporated in 1976 by the New South Wales Parliament.
P&C Federation believes and supports the rights of all children in New South Wales regardless of geographic location, be it metropolitan, regional, or a rural area to attend a high quality public education system that is free, secular, and open to all irrespective of culture, gender, academic ability, or socio-economic class, that empowers students to become an effective and contributing members of our society. 
Now, more than ever, it is important to ensure all New South Wales children have access to a strong well-resourced public education system that will enable and support their learning in a safe and welcoming learning environment.
P&C Federation advocates for students across New South Wales in public education in areas such as active members on educational and related committees, lobbying governments, submissions to government inquiries as well as building and maintaining strong relationships with our partners and stakeholders in public education and education in general.
P&C Federation invites member P&C Associations across the state for their participation and to assist in its endeavors to advocate for students, This can be by lobbying Members of Parliament, on behalf of their local school and community to ensure the best possible outcomes for all. As P&C Association members, parents, carers, and citizens it is vital. We place our children's education at the forefront, being a voice for continual quality and improvement in public education to ensure the best possible outcome is achieved for our children and our nation's future
P&C Federation also provides a range of services including public liability insurance for our members and other insurance products, resources and assistance to P&C Associations.
Conference Purpose
P&C Federation 2019 Conference is for P&C Association members across New South Wales to attend and participate in, regardless of geographic location.
Member P&C Association have been invited to send 2 representatives from their P&C Association to attend the conference to gather information, knowledge and resources. These representative often take back what they have learnt to their P&C Association, so they may better informed related to educational matters and provision of support for their students and school community. Invitations have been extended to over 1,800 of our member P&C Associations.
P&C Federation conference dinner is the opportunity to acknowledge and celebrate P&C volunteers across New South Wales.
Member P&C Associations across New South Wales have been invited to nominate a volunteer they feel deserves the title of NSW P&C Volunteer of the Year 2018. A finalist will be chosen from each of the 16 electorates. Each finalist chosen, and their guest will be able to attend the 2-day conference including the awards dinner on Friday 1st March 2019, where the P&C Volunteer of the Year will be announced. Travel, accommodation and meals costs will be covered for Finalists and their guest. This announcement will be timely with NSW P&C Day itself being celebrated on Wednesday 6 March 2019.
P&C Federation 2019 Conference is being hosted over 2 days, Friday 1st  & Saturday 2nd March 2019, at the Novotel, Church Street, Parramatta, This is a great opportunity to promote for your business and/or organisation to P&C Associations across NSW.
For Information regarding being an exhibitor and/or Sponsor for P&C Federation 2019 Conference, click on the tabs below.
Contact Debbie via email: projects@pandc.org.au or Phone: 1300 885 982 (Tues – Thurs) option 3

  Exclusive Photographer for P&C Federation 2019 Conference and Awards Dinner.