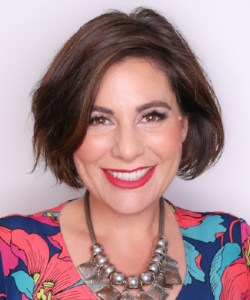 Yvonne Hilsz is the new P&C Federation President.
The Sydney electorate Councillor was elected at yesterday's new Board orientation meeting, during which Glenn Campbell of the Hunter electorate was voted in as Vice President and Jason Wong from the North Sydney electorate was named as Secretary.
Ms Hilsz was Vice President of the previous Board, and now steps into the President's role.
"It is an honour to have been elected as President of the NSW P&C Federation," Ms Hilsz said.
"I would like to congratulate my fellow Board members on their election, thank them for entrusting me with this office and assure everyone in the wider P&C community that I will do my best to ensure the great work of the Federation continues to evolve to meet the changing needs of public school children and their families.
"I have been championing children's wellbeing and their access to education for many years.
"I was inspired by what is possible for their future when I was General Manager for a global teen charity, stepUP Foundation, and saw firsthand what a difference can be made with education, support and resources."
Ms Hilsz also paid tribute to outgoing President Natalie Walker.
"I would like to thank Natalie for her hard work as a member of the Board for eight years, and especially her two years as President.
"She guided the Federation through an important period, which included the finalisation of an historic Deed with the Education Department, as well as a formal Partnership Agreement.
"On behalf of the new Board, I wish Natalie the best of luck as she moves on to new challenges."
Ms Hilsz said the NSW P&C Federation had a long and proud history of supporting members to be as successful as possible.
"This includes core functions, such as how to run meetings, establish businesses including school uniform shops and canteens, fundraising and reaching out to their communities," she said.
"We also enable them to be heard at the highest levels of government, ensuring parents have input into decisions made about the education of their children.
"Along with my fellow Board members and delegates, I look forward to continuing the great work of the Federation as we support our members and provide a voice for all parents and carers to government at all levels, as well as the wider community."