P&C Federation was honoured to be recognised as a finalist in the Associations Forum 2022 Association Awardsᵀᴹ night on Tuesday, 8 November for the Association of the Year Award™ category.

The Association Awardsᵀᴹ recognise excellence and accomplishment by associations and outstanding individuals, and the Association of the Year Award™ recognises exemplary associations that have achieved overall excellence.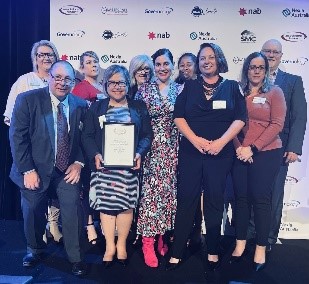 We acknowledge the Board's commitment to seeing the organisation thrive in this rapidly changing landscape and thank the team of staff who work tirelessly behind the scenes to support our members.
And last, but not least, the impact of P&C Federation wouldn't be possible without our dedicated member community who play an invaluable role in building strong public school communities.
Our placement as finalists in this award category shines a light on what we have all contributed to collaboratively: congratulations!